I first saw this car in person at the Bay Area 02 meet a couple of months ago. Throughout the show, I found myself gravitating back around the loud, tiny car, even though there were tons of others to look at. There was no sight of the owner, but we eventually connected through social media and managed to set up some camera time.
We decided to meet up at a large pull off out on Skyline (which is one of the most enjoyable driving roads in the Bay Area). Getting to see the Touring at a show and having private, one on one time to look at it were two completely different experiences. During our shoot, there were so many more details that stood out, some of which I had overlooked at Bay Area 02. Hootie described to me the story of the car as we did a walk around.
"The car was imported in 2011 by a well known 2002 importer in San Jose," he said. I asked him what influenced him to buy such a unique and rather irreplaceable vehicle. As a true enthusiast does, he said that he's always looking for the next car, even if there's no intention to purchase. Keeping a constant, scouring eye out for classics seems to be one of the most effective ways of finding one.
"Typically, I stick to some Craigslist searches and Bring-a-Trailer listings," he explained. However, during Fall of last year, he began to feel the need for something really different. "I started branching out to RacingJunk, private sites, and eBay, which is where I found the Touring listed."
He mentioned that he lived in San Francisco, so I could only imagine the stress of owning such a vehicle in the City. Luckily, he has his own garage space, but that still doesn't eliminate the stress of SF streets.
His experiences summed up? "Dodge pothole. Slow down for large, raised construction plate. Avoid getting caught on Fillmore Street hill. Can't park there because that car looks sketchy. You get the point." He told me that many of his friends don't understand why he would purchase the Touring, especially with it being his only car. However, Hootie insists that now is the perfect time to own the car. He came from driving an immaculate '91 M5 and wanted something very, very different. With no wife, no kids, and no work commute, why not?
Our conversation went on to discuss the origination of the car, which is printed boldly in its livery. It was built in Germany by Einzig. It was raced as a hill climb car and then later imported to the US, along with a couple of other vintage BMWs. Toward the end of our shoot, Hootie retrieved a white binder from inside the car. Across the front was a handwritten title: "TOURING S14, '73 INKA." Scattered across the front cover folder were random notes, one of which read: "Choke knob operates the fan - car was set up this way." Stuffed inside was a huge collection of pages, all containing material from import documents, hand drawn wiring diagrams, and complete part lists, all articulated in German.
Hootie laughed, "When anything breaks, I have to either figure out a custom solution or track down the right parts. Fortunately everything was pretty well documented… if you're fluent in German."
The parts list was extensive. It contained pages of neatly organized parts, some of which were translated or easily understood. The Touring is propelled by a 2.3 liter S14 power plant, which is mated to a five speed gearbox. The motor looks completely at home in the Touring's engine bay, and gives the car a perfectly balanced power boost. Additional part mentions include the fiberglass hood, front fenders, and Turbo 2 flares produced by Singer. There is a sort of Frankenstein mash up of other parts, such as E23 hubs and oil cooler, 2002 Turbo radiator, and brake combos between the E28 M5, X5, E34 535i, and E38 740i. As far as suspension goes, the Eibach Competition Springs provide a stiff but very drivable feel.
On the interior side, we find a Heigo roll cage, an ATI steering wheel out of an M1, vintage Schroth harnesses and Motometer gauges, and a P Zero wielding spare in the hatch.
After I had finished with our shoot, he offered to take me for a ride in the Touring. We were in the perfect place for it, so naturally he didn't have to ask twice. Let me start by saying that this car is incredible. Weighing in around 1,900 lbs. with about 215 HP, this little car hauls. The greatest part about the Touring is that it isn't fast. It's quick, it's nimble, it's a true driver's car. We flew down the winding Skyline roads and throwing the car into turns seemed effortless. For being caged and gutted, all of the noises seemed to work in perfect harmony. Nothing sounded questionable. The 02 stayed almost perfectly flat around turns, and the S14 produced the most amazing sounds that echoed between the trees. Riding in that car, you could almost feel the history behind it.
While it's easy to talk about parts and power figures all day, what matters most is the feeling a car gives you. For a major enthusiast, the relationship with the car is everything. Hootie reminisced on his childhood affliction with autos: "I've always been infatuated. I would memorize every make and model. I could tell cars apart based on their silhouette or lights at night. I loved everything about them - the shapes, the sounds, the feeling of the paint or leather…" His reply went on, but the general consensus was one of certainty that cars will always be vital to him.
To round off this story, we have shared some extremely interesting content below. Hootie provided us with numerous photos of the car back in its racing days, as well as the 2002 Touring Club's webpage, found here, which followed this build and many others. The photos below mostly span from the mid-90s to the early 2000s, so the upload quality reflects the times.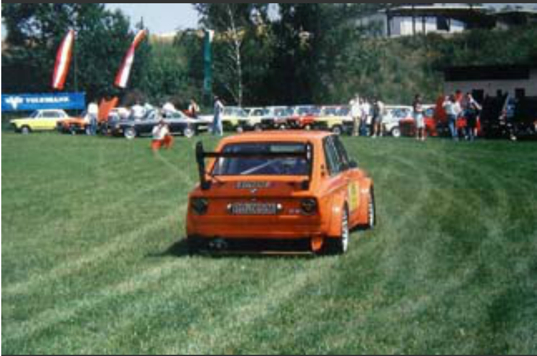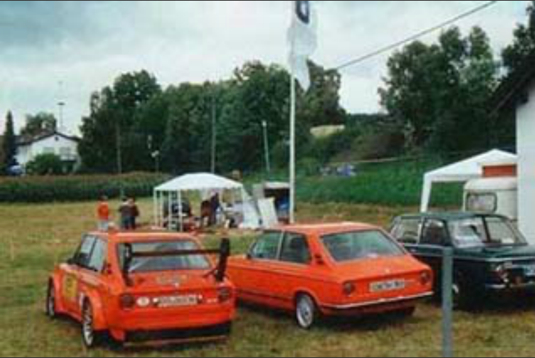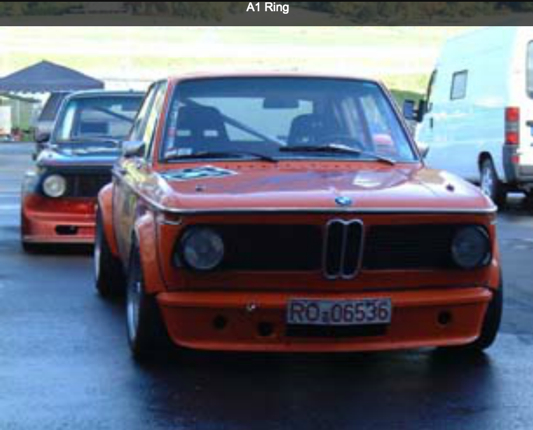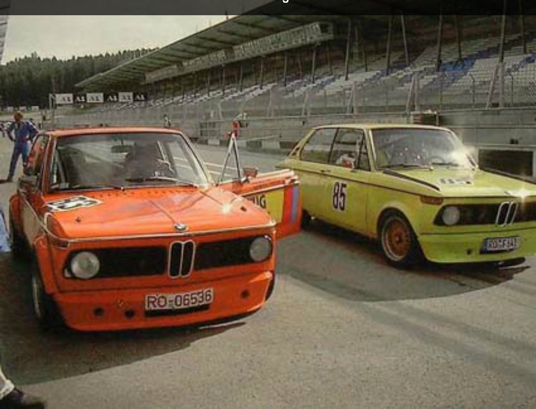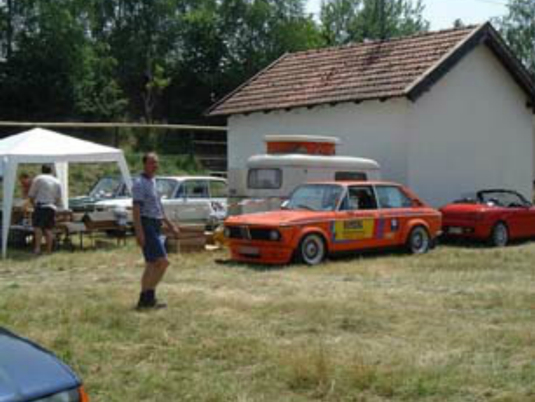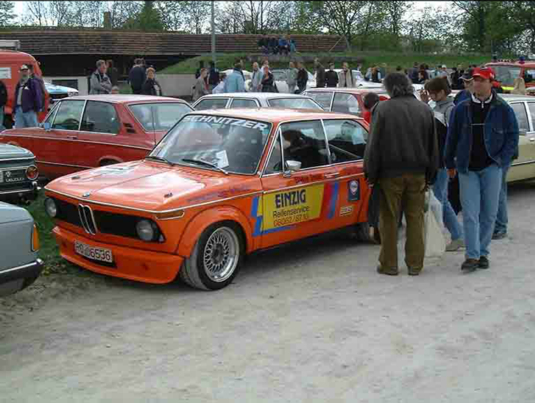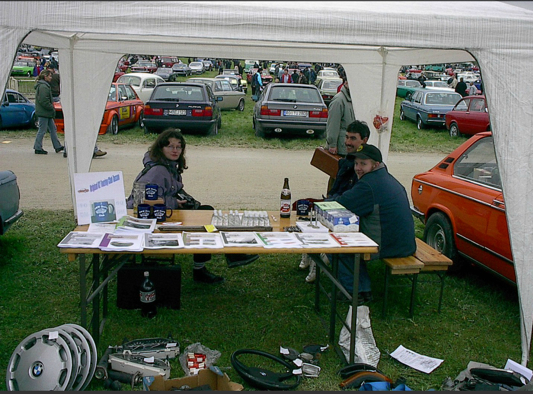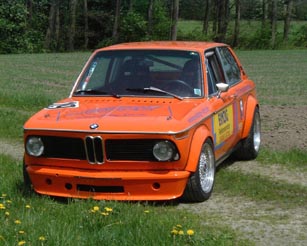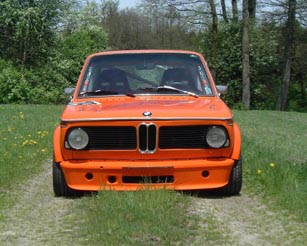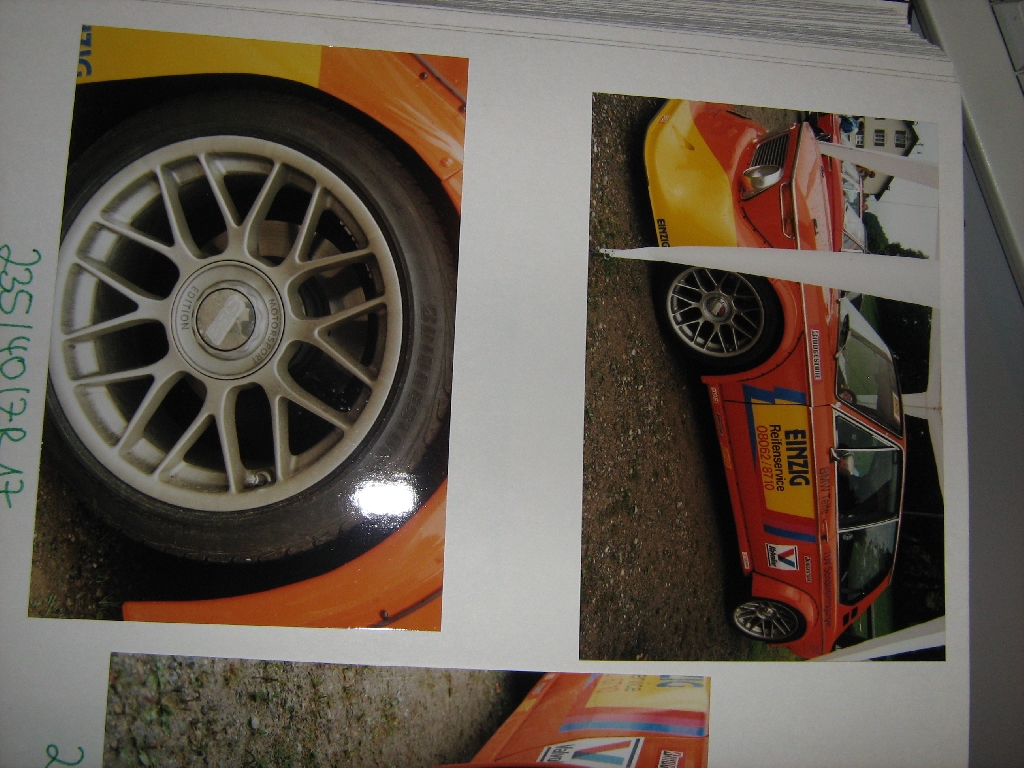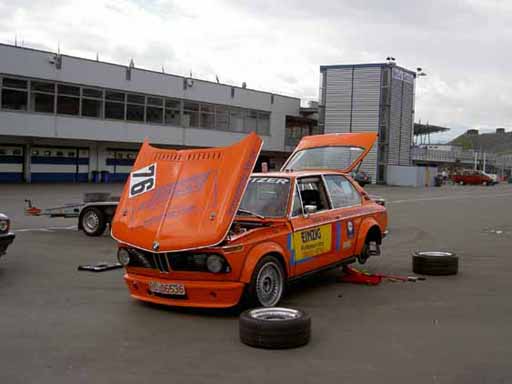 Additionally, we have included a #BMWstories video featuring who many BMW enthusiasts know as The Collector. Hootie's Touring can actually be seen in the short film, as it passed through The Collector's hands before he owned it. Pretty exciting!
What is your favorite vintage BMW? Do you have a special story with a past or present car? We'd like to hear about it in the comments below.